APT's Theory of Change.
Integrity Model & Theory of Oppression.
Our theory of change is straightforward. Individual Empowerment + Institutional Integrity + Human Centered Policies and Systems = Thriving."
Our Approach
Sociological Approach:
Integrity Model & Theory of Oppression
All People Thriving conducts research and analysis of important systems, policies, laws and institutions, and provides integrity-based recommendations and human-centered solutions designed to empower all people to thrive. All People Thriving selects projects based on urgent and compelling need in line with our national change agenda and/or with partners upon request. To learn more about our projects, or to request a system or policy analysis, please contact us here.
Our Guiding Principles
If there must be an "enemy", it is not the way. As an agency centered in human rights advocacy, we strive to free everyone from the historic bonds of oppression and raise us all together; We commit to not participating in creating more marginalized people or groups and we're dedicated to empowering people to identify and dismantle internalized, interpersonal and institutionalized oppression that can keep them from fully thriving.
Explore the Model
All People Thriving (APT) developed and utilizes the Integrity Model & Theory of Oppression and the Human/Person-First Lens in order to research and analyze root causes of oppression and conflict, and empower individuals and institutions with integrity-based, human-centered solutions to reach their own unique highest and fullest potential.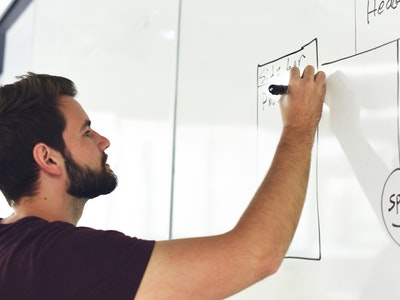 Our Work
Our current research and development focus areas include:
Human First Lens in practice
Voter and Candidate technology
Holistic Mental Health Empowerment Labs
Justice System (including Police Departments) Analysis Recommendations and Training tools
Methods
Practical Application
All People Thriving uses the Integrity Model/Person-First Lens, and draws on traditional and empathic research and theory, history, field experience and key observations, as well as modern media (such as books, movies and song lyrics) and even daily interactions to inform its analysis. In addition, All People Thriving focuses on application which means All People Thriving tries to help explore and understand why something works in practice (whether or not rules, policies or social norms dictate otherwise). Why? Because All People Thriving believes all people are teachers, and by using all of the resources available, individuals can identify and address issues left unsolved by conventional means.
Copyright
Use of Materials
All materials that may appear here are copyright All People Thriving (unless otherwise stated), and are free for use in publications, applications and your own implementation as long as credit is provided appropriately. This is because All People Thriving believes in continued expansion of knowledge and has a true desire to help make lasting, positive change for humanity. However, materials may not be used to disparage, harm, bully or "call out" others, or to justify discrimination, exclusion, or deny for individuals their rights to life, liberty and the pursuit of happiness.
Disclaimer
Rights to Edits, Errors and Omissions
All People Thriving welcomes new information and reserves the right to edit or change materials. This is because while All People Thriving strives as much as possible to be diligent and complete in its research and theoretical perspectives, All People Thriving can: A) Learn new things; B) Be wrong; and C) Have typos. While All People Thriving strives to prevent the latter two, All People Thriving certainly hopes for the former.
Our Commitment to Identifying and Eradicating Oppression
From APT's CEO and Founder
In the early 2000's I was the Executive Director for the LGBTQ Community Center in Colorado Springs. Things were much different then. Our office had been burned down, there were bomb threats at PrideFest and every day there was a new victim of discrimination, harassment or violence. We needed a Victim Advocate on staff and it just so happened the statewide Anti-Violence program wanted to have a Victim Advocate in Colorado Springs. We created an innovative partnership to ensure LGBTQ people would get the support they needed. During the interview process for hiring the new Victim Advocate, the Executive team posed a question: What is the root cause of oppression against LGBTQ people? Many people answered with "fear and ignorance", but I couldn't help but think it was a little deeper than that. At the end of the interviews, I asked the team – What's the answer? They said, "We don't know – We just wanted to see what people would say." That day marked a ten-year journey to develop what would become the Integrity Model & Theory of Oppression. I realized that if we could find the root cause of oppression against LGBTQ people, we would also find the root cause of racism, sexism, ableism, economic disparities and so much more. More importantly, I realized if we could find the root cause of oppression – We could end it.
– Ryan Acker, Founder, All People Thriving